Wildlife Encounters
Apes and Monkeys
Orang utan, Proboscis monkey, Long tailed and Pig tailed macaques, Grey leaf; Maroon, Silver and White pointed langurs; Gibbons.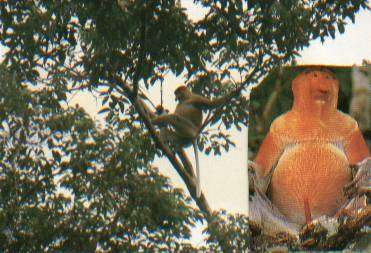 "bizarre looking male proboscis monkey"
Birds:
Rhinoceros, Helmeted, Black and Pied hornbills; Egret; Oriental darter; Swiflets; Raptors; Kingfishers; Storm's stork.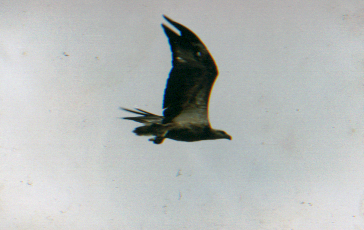 "it's a plane, it's a bird, it's a plane"
Others:
Elephant, Bat, Crocodile, Monitor Lizard, Civet cat, Bearded pig, Squirrel, Snake, Fish and Insects.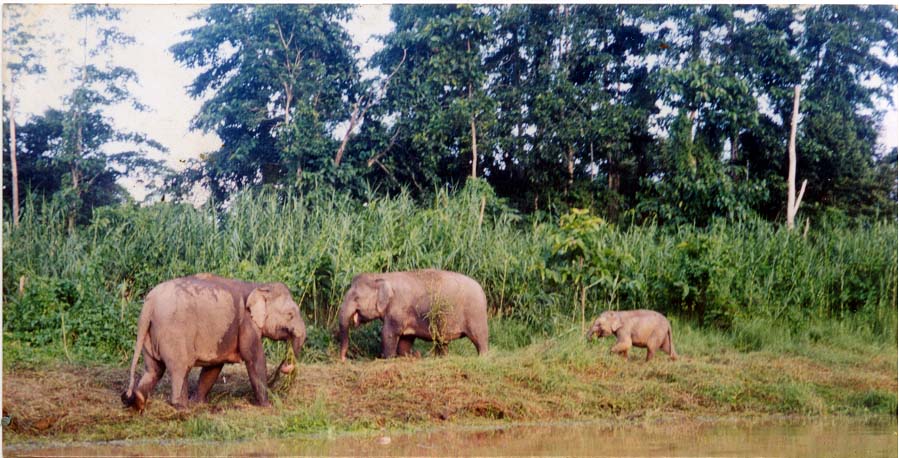 " real jumbo's at the jungle sanctuary"